OTOL Missouri-Texas RailFest 2017: Chicago Fares
Saturday, July 22, 2017
Our only group transit riding in the Chicago area will be a round trip on the Metra UP-NW line to Harvard. One way fare is $10.75 each way, or a round trip of $21.50. However we can make use of the $8 weekend pass, which would save us $13.50 for the round trip.
You can purchase tickets, including the weekend pass, at ticket windows in any staffed station including Union Station and Ogilvie Transportation Center. In addition, you can also load the Ventra App, to your phone, which will also allow you to purchase a Metra ticket or weekend pass, and display it on your phone to the crew when you ride.
SATURDAY, JULY 22nd
Carrier
Route
Activity
Planned
Time
Adult
fare
Discount
fare
Weekend
Pass

Train #701

UP-NW
Leave Ogilvie Transportation Center
8:30 AM
$10.75
$5.25
$8.00
Arrive Harvard
10:20 AM

Train #710

UP-NW
Leave Harvard
10:35 AM
$10.75
$5.25
Arrive Ogilvie Transportation Center
12:35 PM
END OF SATURDAY ACTIVITIES
TOTAL:
$21.50
TOTAL:
$10.50
TOTAL:
$8.00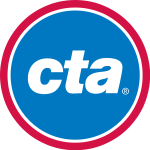 While no "official" rides are scheduled to be taken on CTA rapid transit, you may need to ride CTA to & from your hotels or meal locations. Fare discussion is here. If you do not have one, you are encouraged to purchase a Ventra Card. Ventra can be loaded with certain monetary amounts, and passes can also be loaded to them. Fares will be higher if one pays individually for each trip segment.
With a Ventra Card, base fare on CTA rapid transit is $2.25 per person. Eligible passengers can get a discounted fare of $1.10 per person. Without Ventra, a single one-way fare is $3.00. Whether using Ventra or not, passengers who board the CTA Blue Line at O'Hare International Airport pay a flat $5.00 fare.