Ottawa Links
Created 5/11/06; Updated 3/29/13
This is this website's obligatory "links" page for Ottawa.
Passenger Rail


Official homepage of the Ottawa-Carleton Transportation Commission,
better known as OC TRANSPO. They run all local and express buses within Ottawa, ON, as well as the O-Train.


Specific page on OC TRANSPO's site for the O-Train diesel light rail.


Official homepage of VIA Rail Canada, operators of Canada's intercity rail network, which has corridor service between Ottawa and both Toronto and Montreal.
Freight Railroads


Official homepage of Canadian Pacific Railway.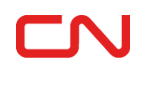 Official homepage of Canadian National.