OTOL Pacific Coast RailFest 2016
Red Signals
Seattle * Portland * Los Angeles
July 11-20, 2016
Created 5/28/16
During the OTOL Pacific Coast RailFest 2016 we will ride many rail lines in our host cities. However, there are still some trains we won't able to ride for various reasons. Here is a synopsis of what we will miss:
Seattle

NORTH: The Sounder North commuter service runs strictly during rush hours. It is not possible to take a one-day trip up to Everett and back without also involving a long wait and an Amtrak Cascades train. The trackage is covered in full between Seattle and Everett by Amtrak's Cascades and Empire Builder.

SOUTH: The Sounder South commuter service runs on weekdays only between Seattle and Lakewood. Only a few selected trips run beyond Tacoma to Lakewood. Some round trips between Seattle and Tacoma are possible during the rush hours, but not as far as Lakewood. Time constraints will not allow us to ride during this visit. The trackage is covered in full between Seattle and Tacoma by Amtrak's Cascades and Coast Starlight.

George Benson Waterfront Streetcar ran from 1982 until 2005, using heritage Melbourne streetcars. It served several stations in between the waterfront and the Alaskan Way viaduct, and also ran east to Pioneer Square and the International District. The line is no longer running because the location of the car barn was needed for a museum's expansion of its sculpture park. Replacing the car barn with a new facility either along the existing route or as a northward extension was rejected because the line would have had to shutdown anyhow for road construction related to depressing the Alaskan Way freeway viaduct below ground. The city has no current plans to reopen the Waterfront Streetcar line, but a future replacement may involve a modern streetcar connection between the existing South Lake Union and First Hill Streetcar lines.
Portland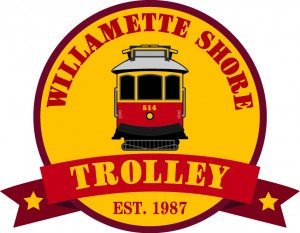 The Willamette Shore Trolley provides a scenic ride alongside the river of the same name, Lake Oswego to Powers Marine Park, and back again. It no longer serves Portland.
The Portland Vintage Trolley used to run weekends on MAX tracks in downtown Portland. The service was phased out by the summer of 2014, and the equipment was sold to St. Louis for a soon-to-open heritage trolley project there.
WES is a commuter rail operation of TriMet that runs between Wilsonville and Beaverton, connecting with MAX Light Rail at the latter. We will not be in that area during this visit.
Los Angeles
Angels Flight Railway is a funicular (incline) that runs between Bunker Hill and California Plaza. It has had a few closures in the last decade and a half due to a serious accident and a derailment. Although the latest problems have been addressed, the facility has remained closed due to regulatory issues.

Metrolink is the area's commuter rail agency. Most lines run all day, and a few have weekend service as well. Limited time in the area won't allow us to ride commuter rail on this visit, however our Pacific Surfliner trip will mimic Metrolink's Orange County Line between Los Angeles and Oceanside and also run on parts of the 91-Perris Valley Line and Inland Empire-Orange County Line.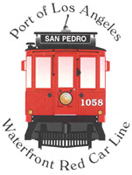 Waterfront Red Car was a weekend trolley that ran along the waterfront in San Pedro serving its cruise ship terminal and a few tourist & shopping attractions. Service was discontinued in September of 2015 for a street relocation project. It may or may not be restored once the street project completes.