OTOL Pacific Northwest RailFest 2010 Lite
Red Signals
Portland * Tacoma * Seattle * Vancouver
July 18-23, 2010
Created 3/5/10; Updated 6/5/11
During the OTOL Pacific Northwest RailFest 2010 Lite we rode many rail lines in our host cities. However, there were still some trains we weren't able to ride. Here is a synopsis of what we missed:
Portland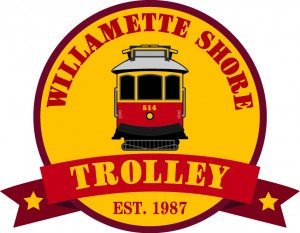 The Willamette Shore Trolley provides a scenic ride alongside the river of the same name, from the South Waterfront district in Portland to Lake Oswego. It was part of our original itinerary. However when we arrived we found that service was cancelled indefinitely. It was later found out that the only operable trolley had experienced a fire in its traction motor. This activity was replaced by a ride on the Portland Vintage Trolley, originally classified as a Red Signal here.
Seattle/Tacoma

NORTH: The Sounder North commuter service runs strictly during rush hours. The only way to return from Everett would have been to wait a few hours for the Cascades. Time also didn't allow for us to make this trip. The trackage was covered in full by Amtrak's Cascades and Empire Builder between Seattle and Everett.

George Benson Waterfront Streetcar ran from 1982 until 2005, using heritage Melbourne streetcars. It served several stations in between the waterfront and the Alaskan Way viaduct, and also ran east to Pioneer Square and the International District. The line is no longer running because the location of the car barn was needed for a museum's expansion of its sculpture park. Replacing the car barn with a new facility either along the existing route or as a northward extension was rejected because the line would have had to shutdown anyhow for road construction when Seattle tries to copy Boston's Big Dig by depressing the Alaskan Way freeway viaduct below ground. The city has no current plans to reopen the Waterfront Streetcar line, but the soonest it could return would be approximately 2018 if the Alaskan Way project is complete and a new home is found along the route to service and store the equipment.
Vancouver

TransLink's West Coast Express is one of only three commuter railroads in Canada. Unfortunately, Vancouver's commuter railroad, which runs on a single line between Vancouver and Mission, is oriented to rush hour travel only. There are no contra-flow return trips. In a few years, when TransLink's SkyTrain Evergreen Line opens around 2014, it will be possible to take a partial trip on West Coast Express to Coquitlam Central, and then return downtown via the Evergreen Line.
TransLink's Olympic Line streetcar was put into service to run as a demonstration line for a two month period that included the 2010 Vancouver Olympics. It ran between Granville Island and the Olympic Village station on the Canada Line. The line is a segment of the former Vancouver Downtown Historic Railway (VDHR). Service ended on March 21, 2010. The privately operated VDHR was, at the time of our Fest, "closed for construction".